This tutorial takes different textured fabrics and brings them together in an asymmetrical, tattered skirt reminiscent of those worn by singer Amy Lee.
Tutorial Written by: Plastic_Venus.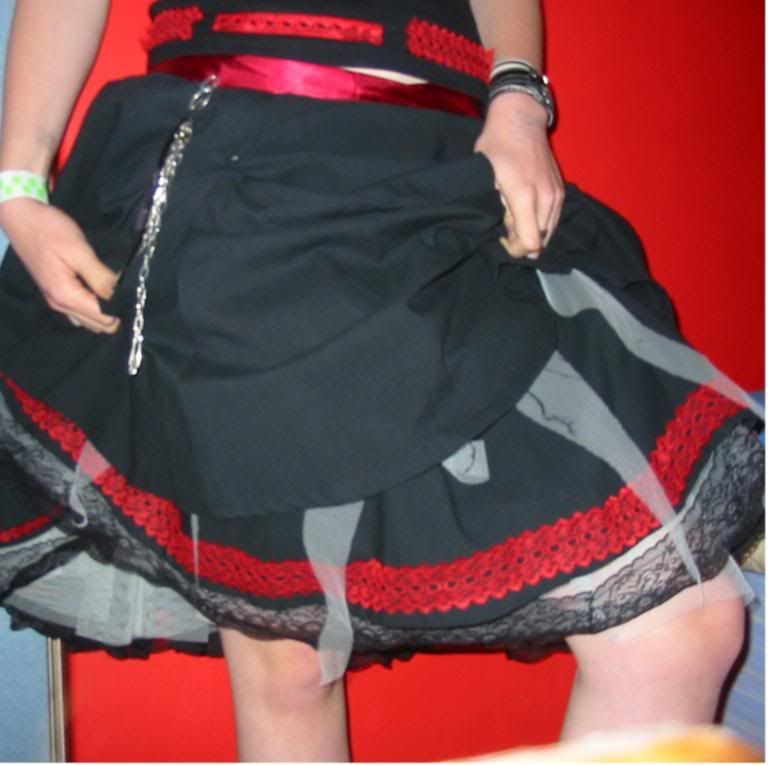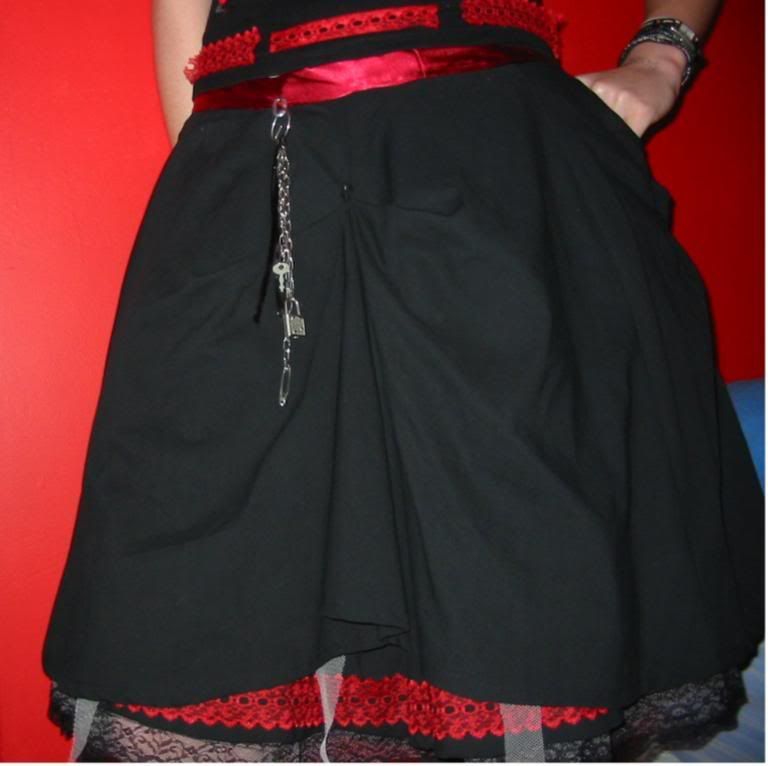 The tutorial: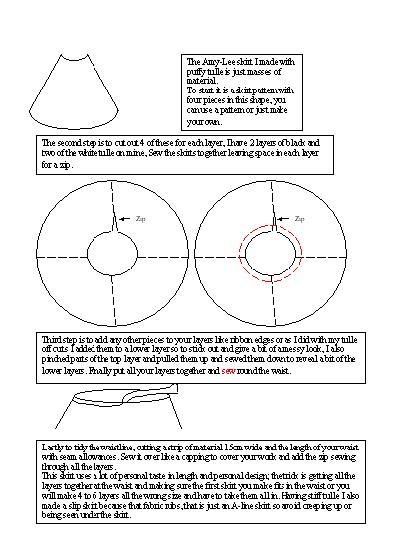 The text reads:
"The Amy-Lee skirt I made with puffy tulle is just masses of material. To start, it is a skirt pattern with four pieces in this shape. You can use a pattern, or just make your own"
"The second step is to cut out 4 of these for each layer. I have 2 layers of black and two of them with white tule on mine. Sew the skirts together leaving space in each layer for a zip."
"Third step is to add any other pieces to your layers like ribbon edges or as I did with my tulle off cuts I added them to a lower layer so to stick out and give a bit of a messy look. I also pinched parts of the top layer and pulled them up and sewed them down to reveal a bit of the lower layers. Finally, put all your layers together and sew round the waist."
"Lastly, to tidy the waistline, cutting a strip of material 15cm wide and the length of your waist with seam allowances. Sew it over like a capping to cover your work and add the zip sewing through all layers. This skirt uses a lot of personal taste in length and personal design. The trick is getting all the layers together at the waist and making sure the first skirt you make fits in the waist or you will make 4 to 6 layers all the wrong sizeand have to take them all in. Having stiff tulle I also made a slip skirt because that fabric rubs, that is just an A-line skirt so avaoid creeping up or being seen under the skirt."